We had the opportunity to work with Dynamite Design to design and animate
a series of commercials for various products under the Kissan brand. This involved designing the central character of the farmer, his animal friends, and the world he existed in. We were thrilled to be a part of this, because it isn't very often that television commercials afford you the time to spend building a character from scratch.
The brief was to create a loveable and trustworthy character who could represent the Kissan brand, taking inspiration from children's picture book illustrations. The farmer we were looking for had to be hardworking, honest and guileless.
After putting down loads of initial sketches, a few general directions for the character emerged. We consolidated these into 6 broad character design options.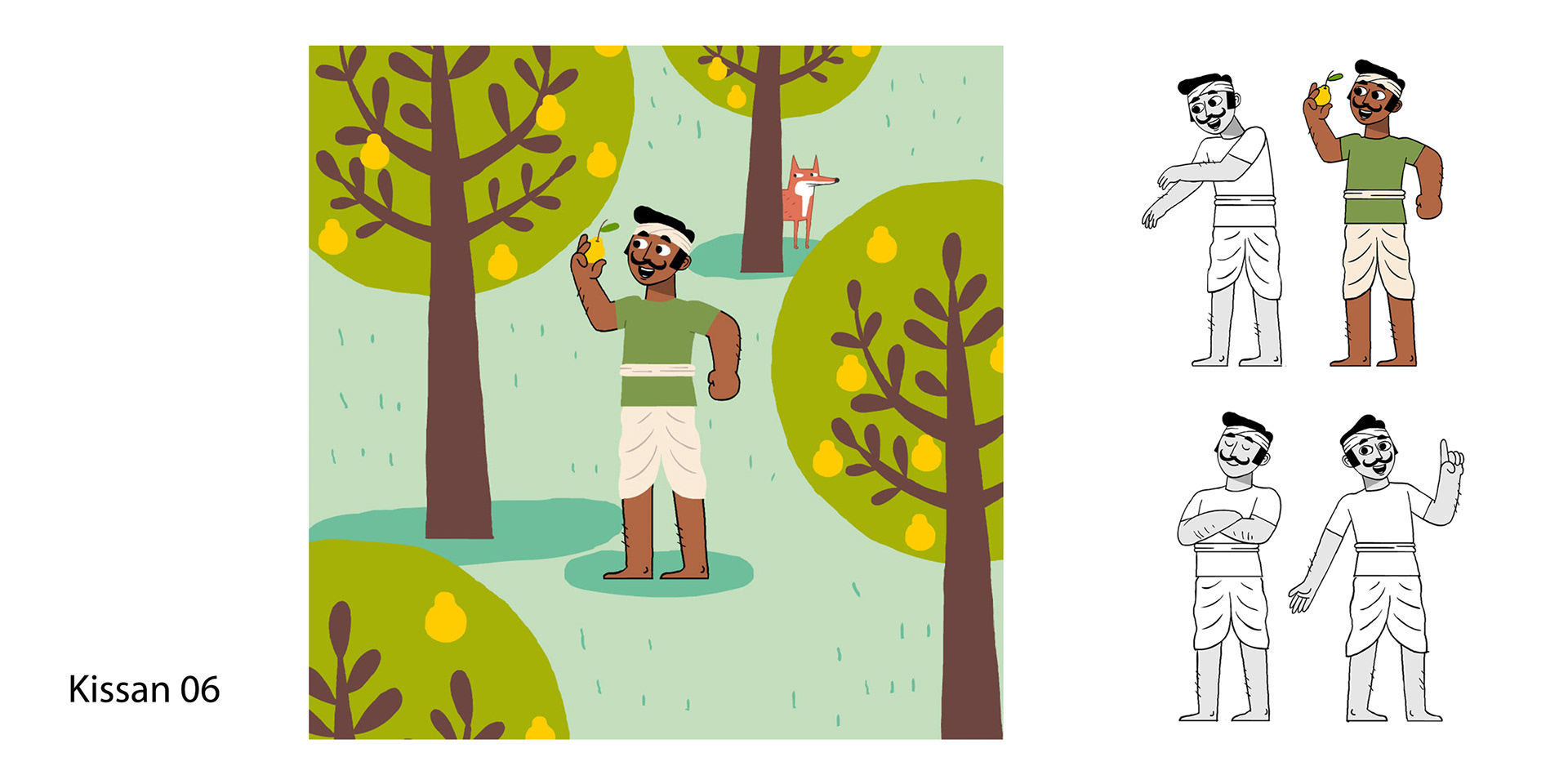 As everyone at the client's office unanimously liked option 2,
We went ahead and fleshed out this character and his world.